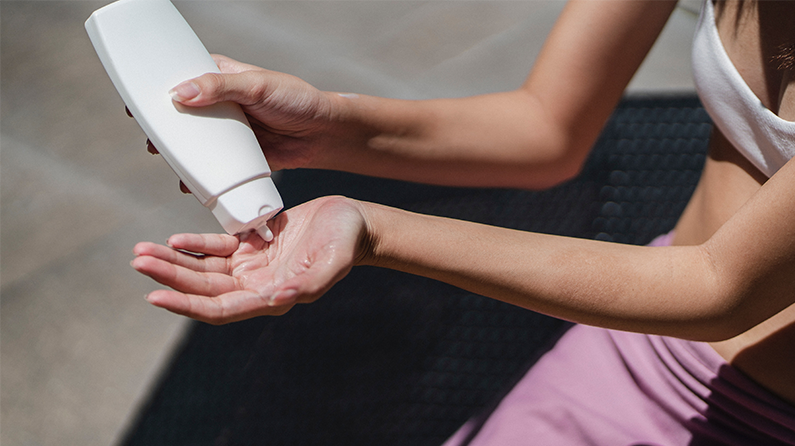 What SPF is Right for You?
Sunscreen: love it or hate it, you 100% need it. If you're a committed sunscreen applier, good on you! If you don't, you're putting yourself at risk of sun damage, free radical exposure and even skin cancer. Nasty stuff.
There are so many products out there on the market that it's easy to get overwhelmed and ditch it altogether. Hold up! Here's a quick guide to choosing a sunscreen that's right for you.
Cream
Sun cream is the most common form of sunscreen you'll find. You can either find it as a standalone product, or as a moisturiser-SPF hybrid. The creamy textures add an additional layer of hydration, which people with normal to dry skin types will enjoy. Sun creams also come in hypoallergenic formulas, which will not cause irritation for sensitive skin.
Gel
Compared to sun cream, gel sunscreens are of a lighter texture and consistency. They sink into the skin quickly, are not greasy, and are suited for normal to oily skin types. If you have peach fuzz or facial hair, a gel formula won't emphasise it due to its invisible finish.  
Stick
Stick sunscreens may not be as commonly found as your creams or gels, but they're an excellent option for quick and easy sunscreen application. They make reapplication a total breeze, and the stick formula can be taken around on-the-go. 
Powder
Powder sunscreens are best used for reapplication. They're especially good for makeup wearers who want to refresh their skin and absorb excess sebum without disrupting existing products on the skin. Furthermore, powder sunscreens come in translucent or tinted shades, giving you the option to add a little extra coverage if you need it. 
Water resistant
Water resistant formulas are perfect for when you're outdoors or doing water sports. These will not fade as quickly as non-waterproof sunscreens, and will protect your skin through rigorous activity. Don't forget to reapply - although it's water resistant, like other sunscreens it will wear off throughout the day. 
Eco-friendly
Traditional sunscreens use chemicals like oxybenzone and octinoxate to provide sun protection, but research shows that these chemicals contribute to coral bleaching and reef damage. An eco-friendly alternative is to choose sunscreens that use non-nano zinc oxide, a chemical that offers sun protection without penetrating the skin and entering the body. They come in all types of textures, including the ones mentioned above, so there is an option for every need. 
For more about sunscreen, check out our blog post on do's and don'ts of sunscreen!
- Written by Hazel Leung for GLOWGEAR